Departures

As a Designer, I worked on the relaunch of the iconic Departures - evolving the magazine from print to a new immersive digital experience.

Using a new brand identity designed by Giant Spoon, I helped bring the platform to life from the ground up. I worked closely with our product team at Kettle post-launch to advance our site to support interactive capabilites.

In addition to the launch, I assisted the Visuals Director in defining our illustration style and how that would translate to American Express readers.

Both the website and the newsletter (which I developed weekly alongside Nina Renata Aron), were nominated for a Webby.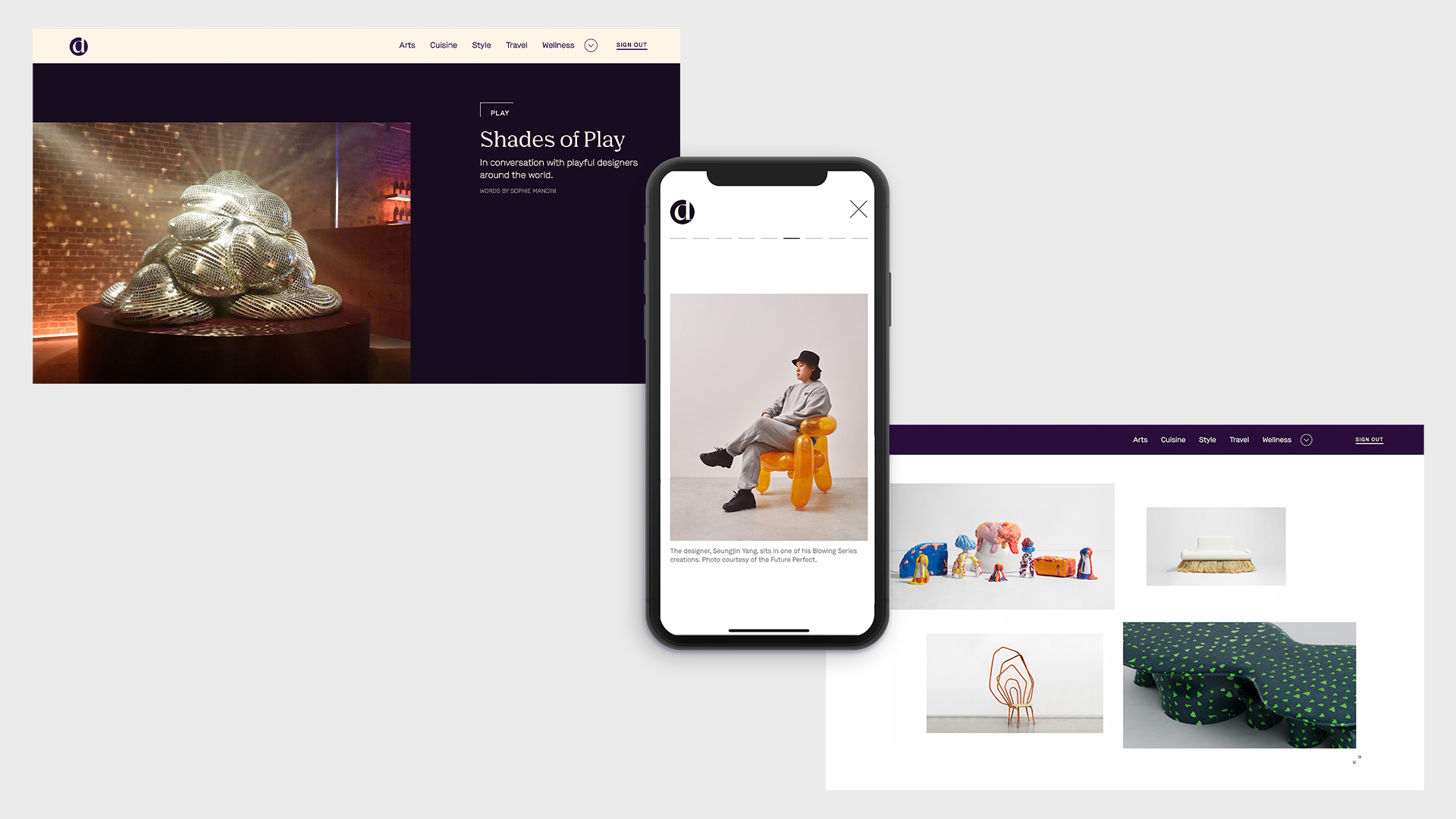 Life After a Memoir
Words by Nina Renata Aron
Illustration by Gigi Rose Gray
AD by Victoria Rosselli
The Family Acid
Words by Shaw Bowman
Photography by Libby Gray
AD by Annette Lamonthe-Ramos, Sean Sullivan, Victoria Rosselli

Undefinables
Illustration by Josef Minor
AD by Annette Lamonthe-Ramos, Victoria Rosselli







The New York Times, T Brand

Art Direction
CMS Ownership
GFX Design
Editorial Design
Digital Production
Illustration