New York Magazine

I worked with the magazine for five print issues including the annual Yesteryear issue, Fall Preview and Fall Fasion.

As a freelance designer, I worked on FOB, Intelligencer, Culture, Features and Strategist. Responsibilities included layout/feature design, illustration, commissioning illustrators and proofing during close weeks.


Feature design for a story in collaboration with ProPublica on Columbia University's role in allowing an OB/GYN to abuse hundreds of patients. Portfolio by Hannah Whitaker, featuring 23 of Robert Hadden's patients describing their experiences. Opener collage by Mark Harris.
A few spreads I helped design for Fall Preview. Design led by Susanna Hayward, lettering by Zuzanna Rogatty.
Layout Design and Art Direction for the Strategist. Cronut illustration by Tiago Majuelos and photo by Hugo Yu.




Runner takeover for Intelligencer on Jordan Neely's death. Artwork by Tschabalala Self, Photography by Steven John Irby.
Quick illustration for the Intelligencer.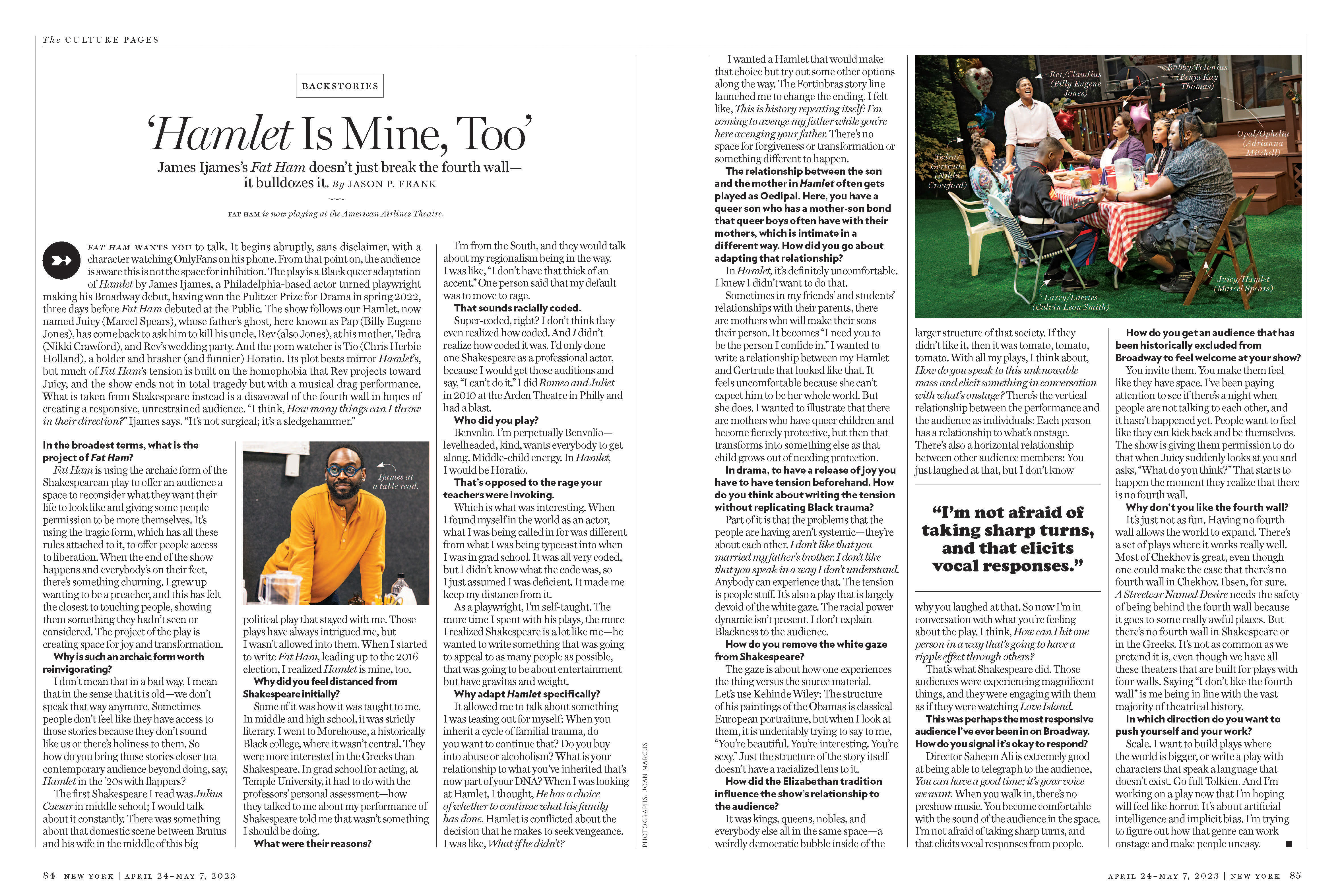 Layout Design and annotations for Culture on James Ijames.